ABOLISH PARKING MINIMUMS Sticker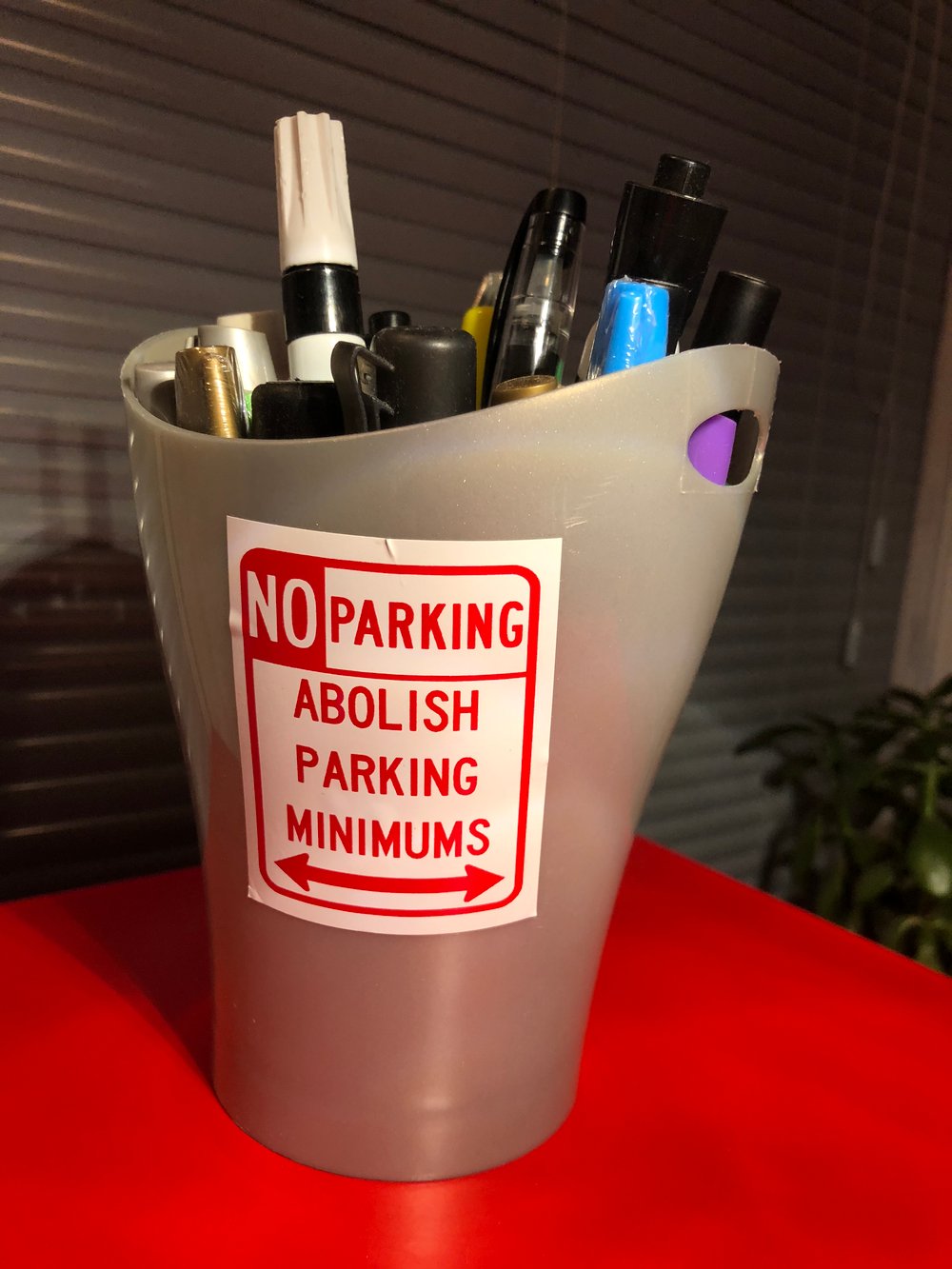 Free parking (and by extension, parking minimums mandated by most zoning codes) drive up the price of housing, incentivize people to drive more, and have all sort of other negative externalities that everyone else has to bear. If you hate parking minimums as much as Donald Shoup, get some of these bad boys for yourself or the Shoupista in your life and show everyone how you feel about this shitty policy whose time has come.
Sticker is 2.13" x 2.75" (about the size of a credit card).