Suck It Cars sticker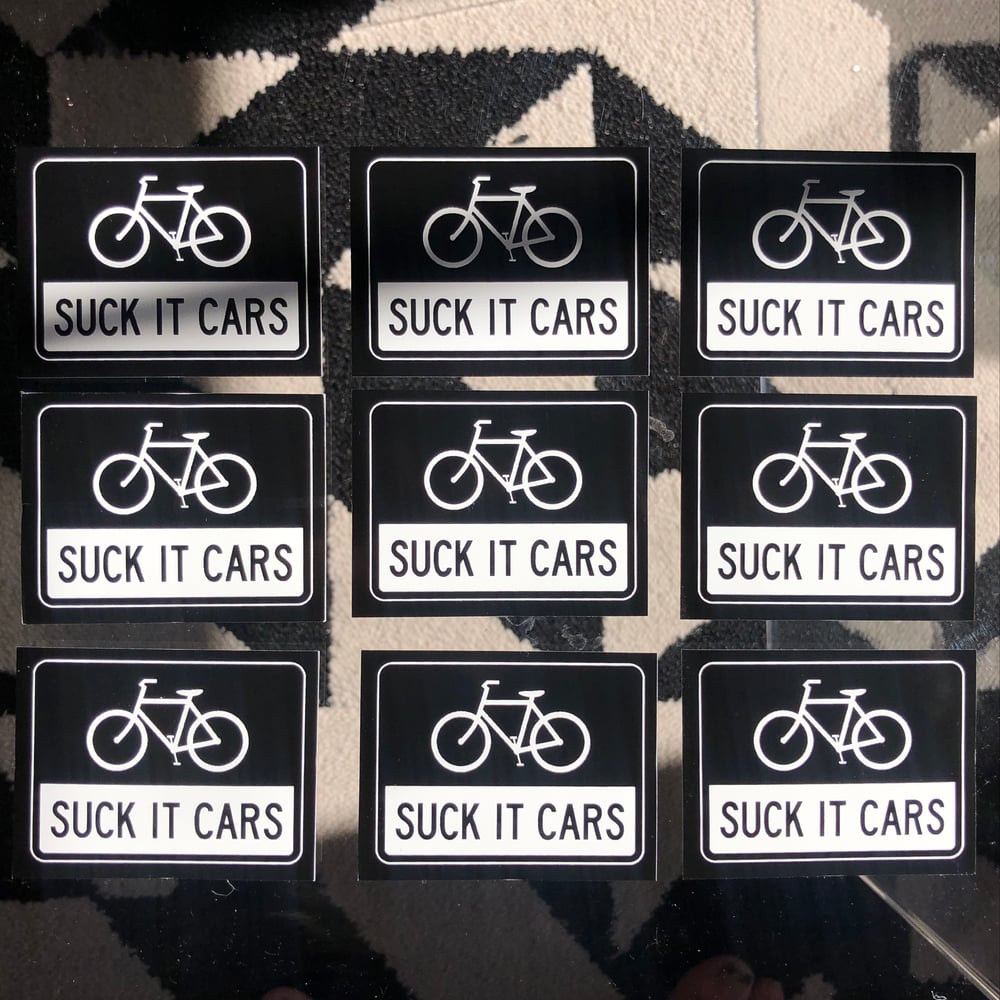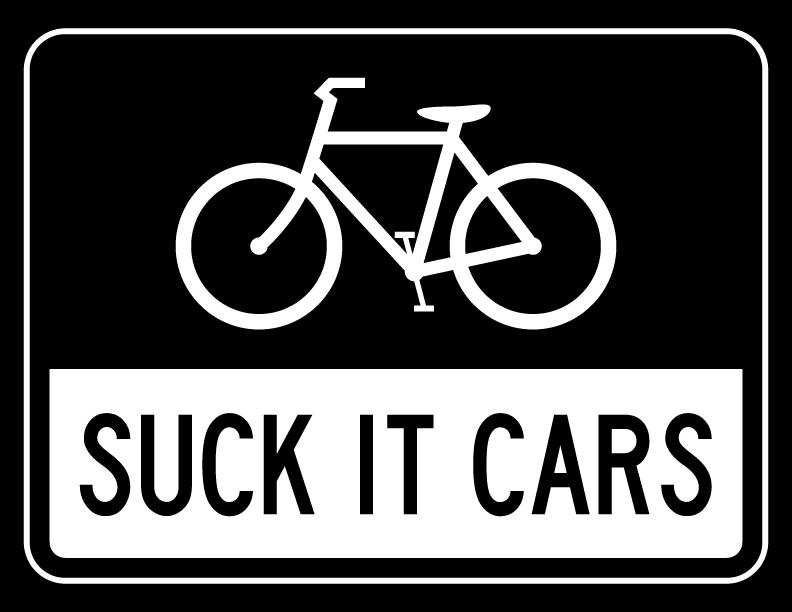 Do you consider yourself a cyclist, Militant or otherwise? Are you sick of asshole drivers threatening you with their screaming metal death traps when you're just trying to get where you need to go? Then look no further! These 2.13"x2.75", MUTCD-compliant* stickers are exactly what you're looking for! They're the perfect size for your laptop, water bottle, phone case, bike frame, etc.
Sticker is 2.13" x 2.75" (about the size of a credit card).
*MUTCD-compliance not guaranteed